​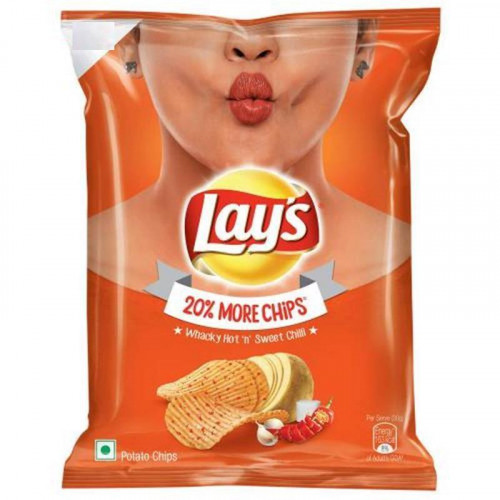 ​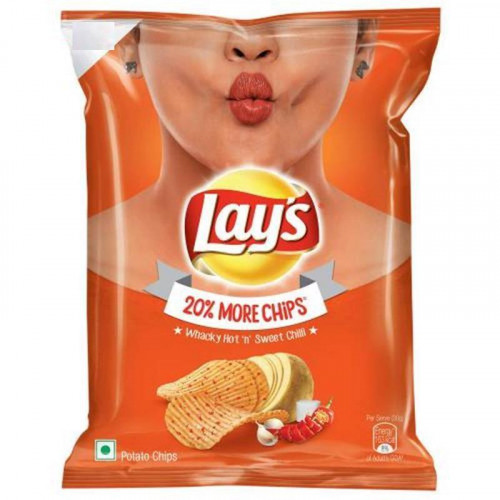 Lay's Whacky Hot n Sweet Chilli Potato Chips, 52 Gm
About This Product
About The Product :
Experience the dash of sugar and pinch of chilli coming together to give you a distinct Caribbean taste. Lay's is made with India's best-quality fresh potatoes, simply sliced and cooked in edible vegetable oils, and then seasoned with delicious flavours!.
Ingredients: Potato, Edible Vegetable Oil (Palmolien Oil, Rice Bran Oil), Sugar (5.5%), Starch, Salt, Spices & Condiments (Garlic Powder, Onion Powder, Chilli), Cocoa Solids, Milk Solids. Contains Added Flavours (Natural And Nature Identical Flavouring Substances) Used As Natural Flavouring Agent.
Nutritional Information: Per 100g, Energy 544Kcal, Protein 7g, Total Carbohydrate 54.7g of which Sugars 6g, Total Fat 33g Saturated Fat 33g, Trans Fat 0.1g, Sodium 676mg.