​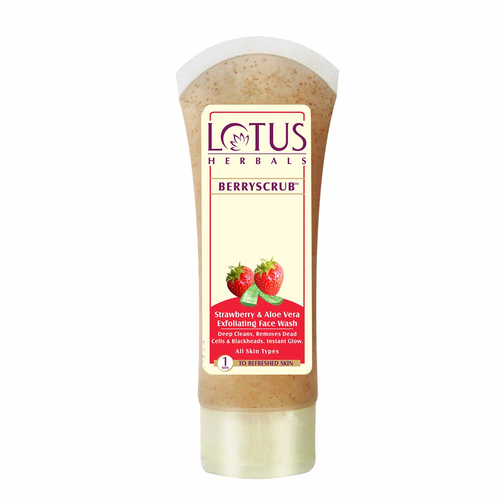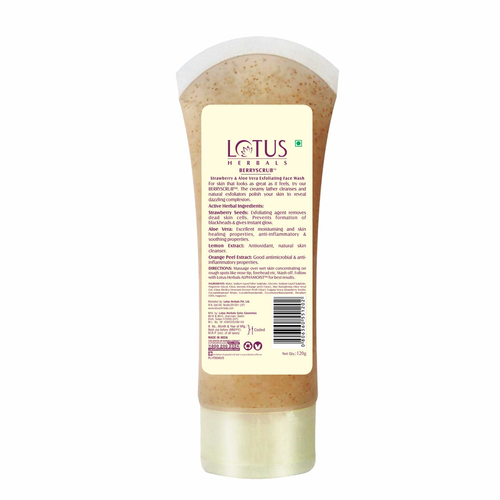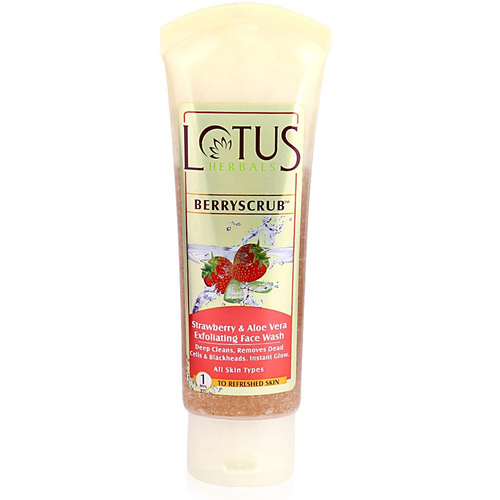 ​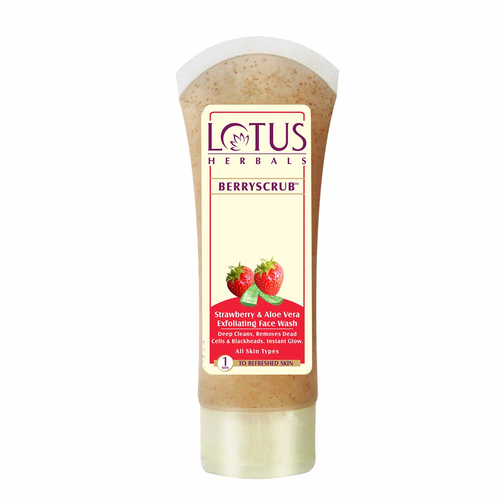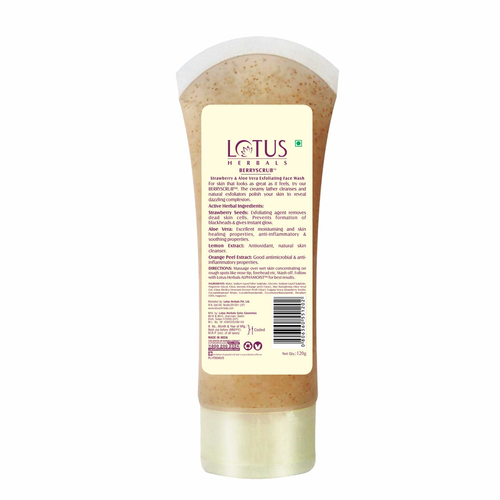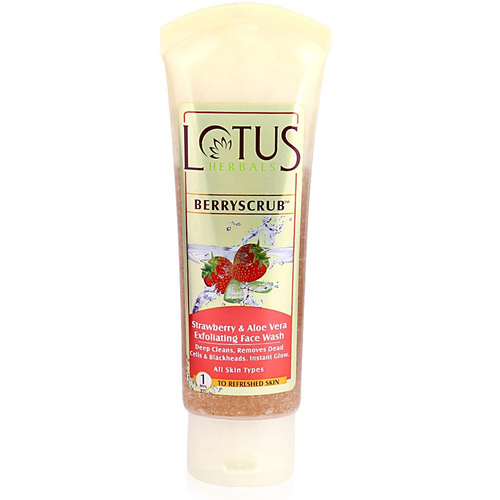 Lotus Herbal Berry Scrub Strawberry & Aloe Vera Face Wash Tube 120G
MRP: ₹199.00

2% off

Offer Price: ₹195.00
About This Product
About this item
Quantity: 120g; Item Form: Gel
Designed especially for all skin types; Provides a glowing and clean skin
Removes the blackheads and dead cells on the skin
Combination of Lemon, Strawberry Seeds, Aloe Vera and Orange Peel
AVACADO: Avocados pack a powerful punch when it comes to skin benefits. Avacados are great sources of biotin, which can help prevent dry skin and keep balance the pH levels of the skin.
VITAMIN-E: Vitamin E is well-known for its hydrating, healing, and anti-inflammatory properties, as well as its ability to nourish and protect skin from free radical damage. Vitamin E promotes cell turnover, rebuilds new cells and increases blood circulation. It has a calming effect on the skin because of its anti-inflammatory properties.
---