​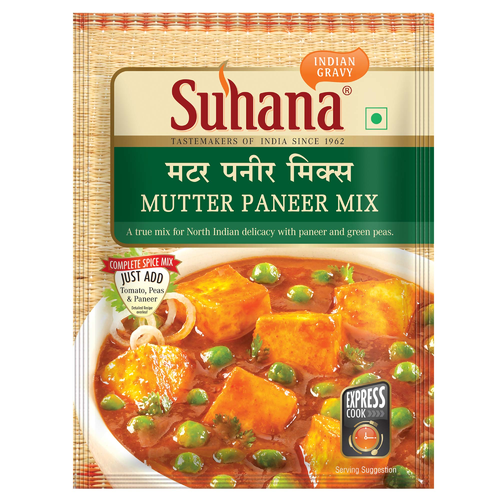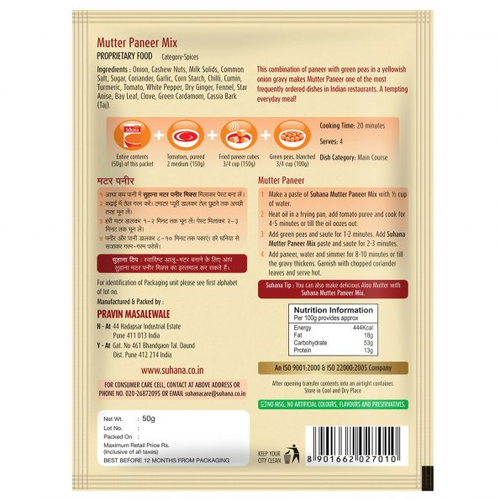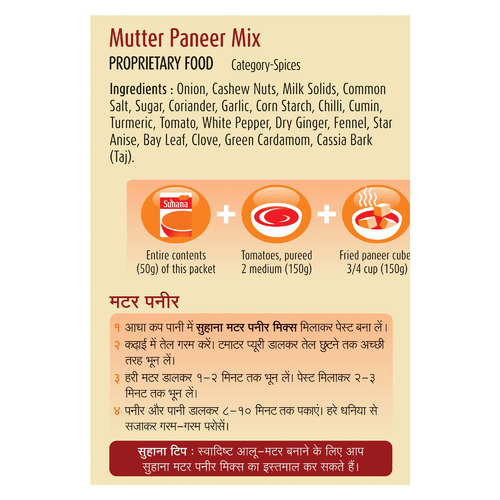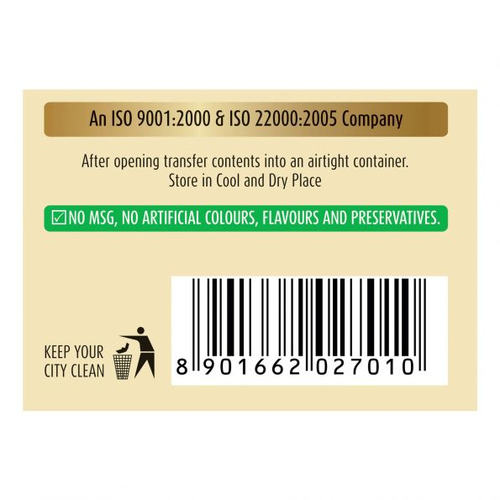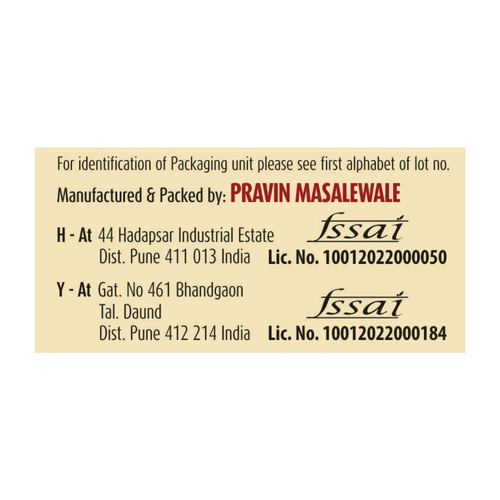 ​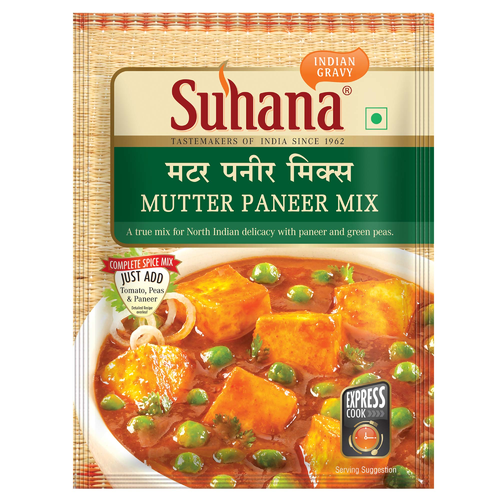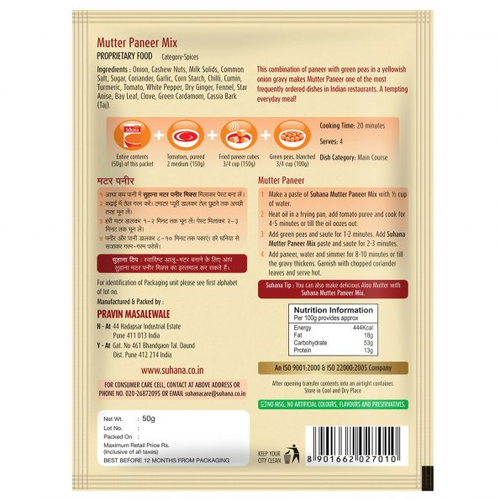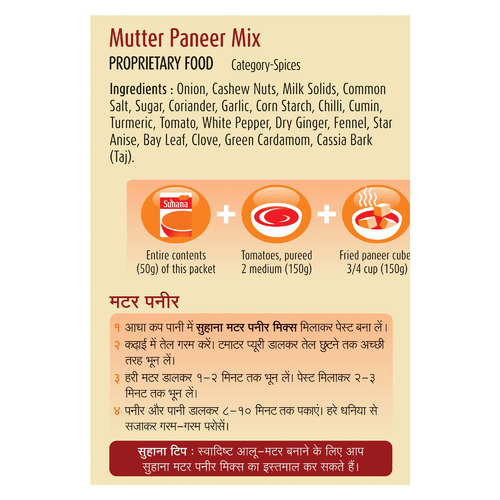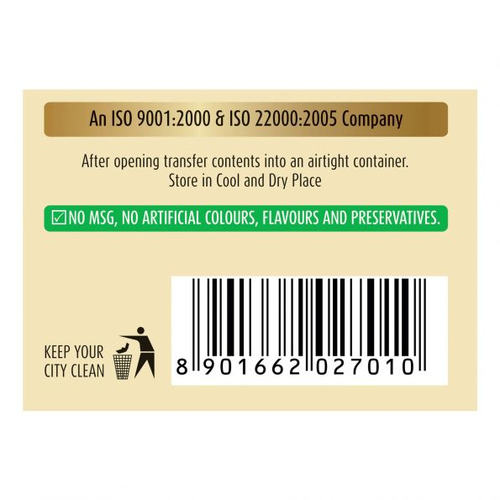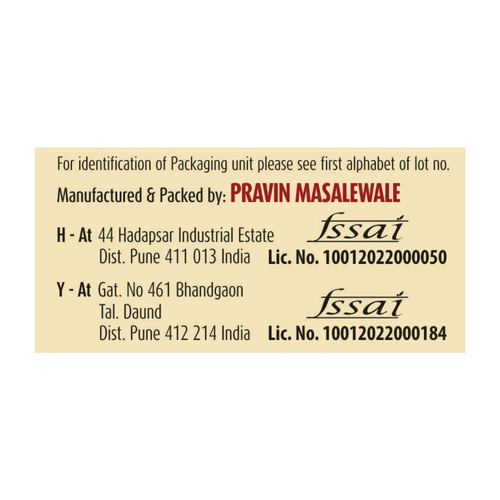 Suhana Mutter Paneer Mix 50G
MRP: ₹40.00

5% off

Offer Price: ₹38.00
About This Product
Make a paste of Suhana Mutter Paneer Mix with ½ cup of water.
Heat oil in a frying pan, add tomato puree, and cook for 4-5 minutes or till the oil oozes out.
Add green peas and saute for 1-2 minutes.
Add Suhana Mutter Paneer Mix paste and saute for 2-3 minutes.
Add paneer, and water, and simmer for 8-10 minutes or till the gravy thickens.
Garnish with chopped coriander leaves and serve hot.